On the morning of January 10, the CPC Central Committee and the State Council held a grand national science and technology award conference in Beijing. Xi Jinping, Li Keqiang, Wang Huning, Han Zheng and other party and state leaders attended the conference and awarded prizes to the winning delegates.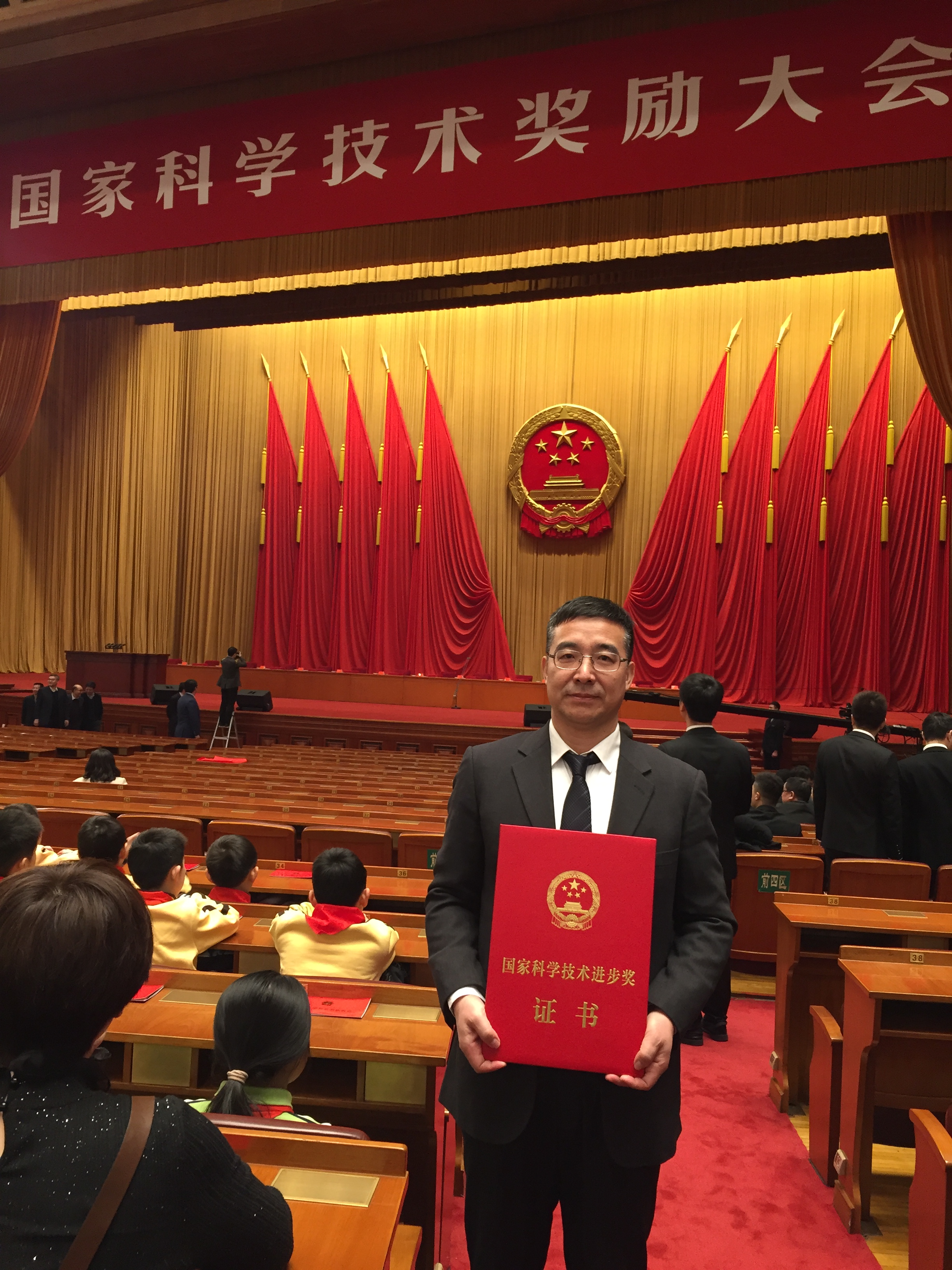 Professor Zhang Jianguo from the grass science teaching and Research Office of our college participated in the completion of the key technology and application of high quality and efficient forage silage project and won the second prize of the national science and technology progress award. Our school is the second completion unit and Professor Zhang Jianguo ranks the third. Aiming at the three major industrial problems of silage, such as large nutrition loss, low success rate of silage and imperfect standardized production technology system, the award-winning project focused on two technical bottlenecks: weak research on silage fermentation mechanism, and silage bacterial agent being controlled by human beings. Taking the research on forage silage fermentation mechanism as a breakthrough point, it conquered the problems of few excellent strains, slow initial fermentation and poor development in silage fermentation process Key technical problems such as ferment, aerobic deterioration and so on, independently created a series of silage bacteria, established the whole silage industry chain technology system and promoted its application, greatly improved the production level of silage in China, and effectively supported the quality improvement and efficiency enhancement of grain saving forage animal husbandry in China.
It is reported that a total of 296 projects and 12 science and technology experts were selected in 2019 National Science and technology award. Among them, there are 2 national top science and technology awards, 46 National Natural Science Awards, 65 national technology invention awards, 185 National Science and technology progress awards, and 10 international science and technology cooperation awards of the people's Republic of China. The two scientific and technological achievements presided over and completed by our university and the three scientific and technological achievements participated in won the second prize of the national science and technology progress award, ranking the first in all units of Guangdong Province and the second in national agricultural universities.